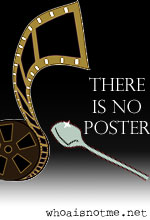 Under the Influence (1986)
http://www.imdb.com/title/tt0092134/
Alternate Title(s):
Adult Children of Alcoholics
Year Filmed:
1985
Director:
Thomas Carter
Writers:
Joyce Burditt
Runtime:
120 min
Articles:
Tagged 'Under the Influence'
| | |
| --- | --- |
| Andy Griffith | Noah Talbot |
| Season Hubley | Ann Talbot Simpson |
| Paul Provenza | Stephen Talbot |
| Keanu Reeves | Eddie Talbot |
| Dana Andersen | Terri Talbot |
| Kario Salem | John Simpson |
| William Schallert | Cade |
| Richard Lawson | Dr. Duran |
| Paddi Edwards | Eve |
| Joyce Van Patten | Helen Talbot |
| Eve Smith | Mrs. Clark |
| Susan Ruttan | Ms. Morgan |
| Janet Rotblatt | Miss Seaver |
Summary
The story of an alcoholic and how his addiction affects the rest of his family, a dysfunctional bunch with problems of their own.
Reviews
Erin
so real (2017-12-04 16:42:00)


Forum Posts: 4
Comments: 1
Reviews: 2
Since I started my quest to see as many of Keanu's movies as possible I could as well say something :)

The portrayal of an alcoholic's family in this movie is so real! A variety of coping mechanisms of different family members are shown. And as I know some people who lived through a similar experience of living with an alcoholic I can say these are actually pretty real ways people behave in a situation like this. The film has a lot to say even today when alcoholism is considered a problem beyond the moral weakness.

As for Keanu, I think he comes across as a very believable character, especially when the father dies and he does not know what to do or at the very end. Brilliant!
You must be a member and logged in to leave a review.