LATEST
2019-02-04 (link): Alexandra Grant and Keanu Reeves will be holding a conversation and book signing in Los Angeles on 21 Feb from 4-6PM. Go to link for details!
9 Feb 2019 | Original: 13 March 2017 | Chris Hardwick, Nerdist (US)

Keanu returns to the Nerdist podcast to talk about John Wick 2, paparazzi, motorcycles, his past roles, doing stunts, whether Neo or Constantine would win in a fight, virtual reality, immortality, happiness, and how "Army of Johns" would be a great band name for all his characters named John. ... Read more
8 Feb 2019 | Original: 23 October 2014 | Dennis Ryan, AskMen.com (UK)

Asking the important questions... Read more

8 Feb 2019 | Original: October 2014 | Chris Hardwick, Nerdist (US)

Keanu goes on the Nerdist podcast to talk about John Wick and other things... Read more
20 December 2018 | Clark Collis, Entertainment Weekly (US)

Director Chad Stahelski tells EW that he and actor Keanu Reeves have plenty of ideas for more movies featuring Reeves' titular hitman, should Chapter 3 prove a success.... Read more
7 January 2019 | Joe Deckelmeier, Screen Rant (US)

Keanu Reeves' most recent movie is Replicas, where he plays William Foster, a scientist who attempts to bring back his family after they die in a car accident. ... Read more
19 July 2018 | Jamie Righetti, IndieWire (US)

The actor spoke to IndieWire about why he chose to produce the new romantic thriller "Siberia," even as "John Wick" continues to dominate his career. ... Read more
6 July 2018 | Max Evry, ComingSoon.net (US)

During an exclusive interview for the upcoming romantic thriller Siberia, star Keanu Reeves spoke to ComingSoon.net about the upcoming John Wick 3: Parabellum, including the meaning of the new subtitle and Wick's relationship to Halle Berry's new character Sofia! ... Read more
WINM Hosting Fees

1 November 2018

Hi everyone! Hosting fees for this site are due on 1 December, and come to about USD$130 for the next two years. I've been running WINM for ten years as of 2018, and the costs do add up.

So if you've enjoyed this site and would like to contribute to its upkeep, send in a donation via PayPal to admin(at)whoaisnotme(.)net. Any amount will be really appreciated, but please don't give if you're short on money, or know people who may need it more than I do (in which case, do donate to them!) Thank you so much to all of you who have helped out so far!

13 October 2018

Hi all, this is to alert everyone to a new wave of scammers on Instagram pretending to be Keanu Reeves. Their current mode of operation is to build up a friendship or romance with unsuspecting users, slowly gaining their trust before suddenly pretending to be in urgent need of money and asking for financial help.

Keanu is not on Instagram or any other social media. He has said so repeatedly. Please take care of yourselves out there. and inform any friends or family who might be particularly vulnerable to online scammers.

I've started a thread here with more information and instructions on how to report fake accounts. Thanks, everyone.
10 September 2018 | Film Crit Hulk, Observer (US)

We're really bad at talking about acting. Audiences. Critics. Pretty much everyone. But it makes sense – we don't understand much about acting because the process is completely invisible to us. ... Read more
27 August 2018 | Maureen Lee Lenker, Entertainment Weekly (US)

Winona Ryder and Keanu Reeves had precisely one reason for wanting to make Destination Wedding: each other. ... Read more

23 August 2018 | Kara Warner, People (US)

If you weren't aware of Winona Ryder and Keanu Reeves's 30-year friendship, it's obvious in the way the two stars talk over each other, pose playfully for photos and reminisce about the early days of their friendship ... Read more
15 July 2018 | Wheels, Ain't It Cool News (US)

There are few actors who understand longevity better than Keanu. Since 1986 he has bounced, nearly effortlessly from comedy to drama, to action and back again, all the while turning in performances that range from low key and charming to the height of cinematic cool. ... Read more

13 July 2018 | Mary Elizabeth Williams, Salon (US)

Contrary to popular internet mythology, Keanu Reeves is not a human meme. He is not an immortal being. Probably.

In a pivotal scene in his new film "Siberia," the 53-year-old star is sharing... Read more

13 July 2018 | Danette Chavez, The A.V. Club (US)

Given its setting and star, it's tempting to see Siberia as a lost chapter in the John Wick franchise. ... Read more

13 July 2018 | Max Evry, ComingSoon.net (US)

Keanu talks Siberia, Bill & Ted 3, and Passengers. ... Read more
12 July 2018 | Paul Chi, Vanity Fair (US)

Reeves talks Destination Wedding and the coming Matrix reboot – which is moving forward without the involvement of the Wachowski sisters. ... Read more
12 July 2018 | Samuel R. Murrian, Parade (US)

Parade spoke with Reeves about Siberia, screen violence and two highly anticipated third installments. ... Read more

11 July 2018 | Drew Taylor, Moviefone (US)

Keanu Reeves is one of the most compellingly watchable actors ever. There's just something about him that draws you in; he can often be positively hypnotizing. ... Read more

10 July 2018 | Ryan Waniata, Digital Trends (US)

When it comes to movies, Keanu Reeves has done it all. ... Read more
23 May 2018
Video #2: Keanu Reeves on Bullying
Keanu joins several Canadian celebrities in addressing a UNICEF report that placed Canada 25th out of the 41 richest countries when it comes to children's well-being. Go here for more information on UNICEF Canada's One Youth initiative, which aims o make Canada "the best place in the world to grow up" by 2030.
16 April 2018 | Gee Malik Linton, Reddit (US)

Director Gee Malik Linton answers questions on his experience filming Daughter of God, the story behind the studio's re-edited version titled Exposed, the truth about Keanu's immortality, and other things. ... Read more
30 March 2018 | Darren Franich, Entertainment Weekly (US)
In this series of articles from Entertainment Weekly, Keanu, Alex and writers Chris Matheson and Ed Solomon talk about the movies, their history, and the current status of the sequel. ... Read more
Go here to watch the full interview!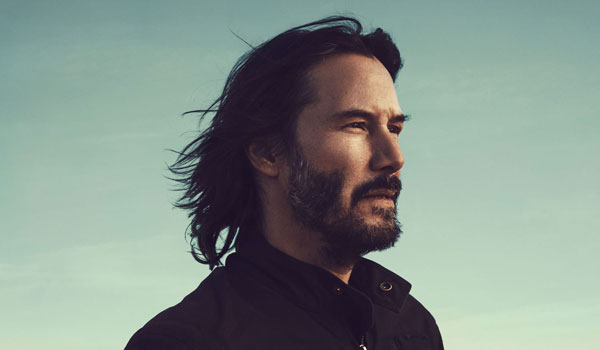 January 2018 | Squarespace (US)
Learn how Squarespace teamed up with Keanu Reeves and his company, Arch Motorcycle, to make this motorcycle adventure happen. ... Read more
Keanu Reeves 2018 Squarespace Superbowl Commercials:
2018 Superbowl Commercial
In which Keanu surfs on a motorbike in his desert. (Don't try this at home, kids.) (Try it only in the desert.)
Should You Make A Website? Here's Why Keanu Reeves Did.
In which Keanu explains pretty much the reasons why I made this website too
Make It With Keanu Reeves
In which Keanu gives you the only web development guide you'll ever need, although you don't need to use Squarespace, which I didn't.
24 January 2018 | Morgan Jeffery, Digital Spy (UK)

The last film in the franchise was released 27 years ago, with a sequel in active development for almost a decade, so why has it taken so long for a new Bill & Ted movie to materialise? ... Read more
10 January 2018 | Jörg Böckem, ZEITmagazin (Ge)
Keanu Reeves, 53, was born in Beirut and grew up in New York and Toronto. At 15, he first stood on a stage; at 17, he dropped out of school. ... Read more
Bug fix

4 January 2017

I was informed of a bug in the registration form that said email addresses didn't match when they did. I've fixed it, so if you had problems registering, you should be able to do so now. Sorry about that!

25 December 2017

It was about time to update the site a little and show better appreciation for the Army of Johns. I've streamlined a bunch of things, updated some old content, fixed various bugs as well as optimised the code to be lighter and faster. As usual, if anything isn't working right, drop me an email at admin at whoaisnotme dot net or leave a comment on this thread.

Til then, have a merry Christmas and a happy New Year!
17 November 2017 | Tom Breihan, The A.V. Club (US)

In the entire history of American action cinema, there are very, very few movies that take their fight scenes as seriously as John Wick does. ... Read more
5 October 2017 | Hugh Sheridan, Bleedingcool.com (US)

Keanu Reeves talked with producer Stephen Hamel and director Jeffrey Nachmanoff at a panel about their upcoming film Replicas which also touched on the future of The Matrix movies and Bill and Ted. ... Read more
16 February 2017 | Chris Knapman, Goodwood (UK)

Few would doubt the Festival of Speed's ability to put a brand on the map, but even so, it is neat to think that those words come from Hollywood A-list actor, Keanu Reeves ... Read more
5 October 2017

By LucaM's request, here's a collection of stories I've written through the years on Keanu's characters, who make an amazing ensemble cast despite being mostly named John. :D ... Read more
13 September 2017 | Original: 20 May 2017 | Michele Manelis, News.com.au (Aus)

Nobody expected much of Keanu Reeves' action thriller John Wick when it was released in 2014, just as well because the movie superstar doesn't get carried away with success. ... Read more

13 September 2017 | 16 March 2017 | Armando Gallo, Grazia (It)

In life, he's lost the people dearest to him. In cinemas, he's back, after a long hiatus, to play a lone avenger. Keanu Reeves is the Hollywood actor who - most of all - has proven that he can rise again. ... Read more

13 September 2017 | Original: March 2017 | Barbaros Tapan, Skylife (Turkey)

Excitedly awaited by action movie fans, John Wick: Chapter 2 has just been released. ... Read more

13 September 2017 | Original: 7 March 2017 | Matt Prigge, Metro (US)

Keanu Reeves is 52 years old. You wouldn't know that watching "John Wick: Chapter 2." In the sequel to the 2014 hit, his character — the world's best and most feared assassin — is blackmailed into taking a job that backfires badly. ... Read more

13 September 2017 | Original: 6 February 2017 | Janet Nepales, Manila Bulletin (Ph)

Three years since the original "John Wick" film was shown, we talked to the stars of the action thriller "John Wick: Chapter 2." ... Read more
2 September 2017


Here's to many more years and characters named John, and may your chocolate milk always be cold.
Visit the archive to view older articles, or here for past website updates.
2019-02-04
(link)
: Alexandra Grant and Keanu Reeves will be holding a conversation and book signing in Los Angeles on 21 Feb from 4-6PM. Go to link for details!
2018-12-17
(link)
: Keanu on Toy Story 4 role: "I got a call which was really cool out the blue from the lovely people at Pixar and the creators of this number, this edition, or continuation of the story. They pitched the character to me and then we spoke and they allowed me to kind of riff on it."
2018-08-29
(link)
: He's on a horse.
View more »
---
Site Stats
Articles: 3200
Comments: 2859
Forum Posts: 23897
Reviews: 70
Scripts: 36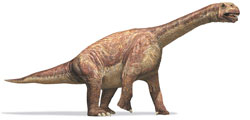 I apologise once again for testing your patience this long, given that the previous dinosaur was posted more than two years ago. People born then are walking and talking by now.
So here's the Camarasaurus! It had a really thick neck, according to this photo, although that photo looks kind of fake and probably isn't real. The Camarasaurus was the most common sauropod in North America. It was also among the most well-preserved, which makes it kind of weird that it's not as famous as, say, the Brachiosaurus.
In fact, as mentioned in a previous dinosaur entry, perhaps what it's most famous for is for creating the illusion that Brontosauruses exist. The first 'Brontosaurus' discovered was actually an Apatosaurus skeleton wrongly mounted with a Camarasaurus' skull. It's pretty common for paleontologists to reconstruct a specific kind of dinosaur using bones from multiple dinosaurs of that species, since fully intact skeletons are rare and hard to find, and so sometimes bones from the wrong species end up in the mix.
Of course, all this is a lot less creepy when you're dealing with dinosaur skeletons. But who knows... a few hundred million years from now, paleontologists might dig up a whole bunch of human bones and try piecing them together into a skeleton, and the end result might include your rib bone, one of Keanu's vertebrae, and a tiny piece of his fossilized spleen.