19 June 2016 | Original: 9 May 2016 | Elizabeth Mealey, Musée Magazine (US)
"We don't need another fucking picture of a hand. Kill me!" This is how Keanu Reeves, coauthor of the new art book Shadows with Alexandra Grant, laughingly described their editing process. ... Read more
Update

19 June 2016

Hey everyone! Sorry about being slow with the updates for a while; I've been busy with work and other things, but I'm working through the backlog now and getting these articles up a few at a time.
31 May 2016 | Jennifer Rollin, The Huffington Post (US)

If I asked you to picture someone with an eating disorder, what comes to mind? ... Read more
10 May 2016 | Hayley Inch and Stephanie Lai, The Toast (US)

In our opinion there is no filmic presence like that of Keanu Reeves. He's unique, a gift to us all. We live here within the Keanu-as-actor timeline, and we are lucky to do so ... Read more
6 May 2016 | Max Lakin, W Magazine (US)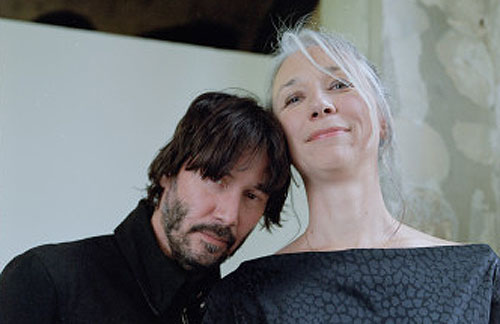 In his second book collaboration with the artist Alexandra Grant, the actor-turned-poet spins a moody, spiritual lyric. Is he a seer, or is he a siren? We meet him to find out. ... Read more
6 June 2016 | Shubhang Saurav, International Business Times (India)

Ian McShane of "Deadwood" fame played the character of Winston in the 2014 action-thriller movie "John Wick" starring Keanu Reeves. ... Read more
27 May 2016 | Susan Carpenter, Southern California Public Radio (US)

Keanu Reeves has played a lot of roles in his decades as an A-lister. But one of his favorites has nothing to do with the big screen. It's co-founder of the boutique bike shop, Arch Motorcycle Co. ... Read more

9 May 2016 | TMZ (US)

Keanu Reeves is once again being courted to join the resistance and save humanity ... only this time it's not Morpheus ... it's an obsessed fan who thinks "The Matrix" is real life. ... Read more
16 May 2016 | Nicolas Schaller, L'Obs (Fr)

Nobody is safe from a surprise with Keanu Reeves. ... Read more

16 May 2016 | Céline Fontana, Le Figaro (Fr)

The actor is behind a documentary, Side by Side, on the digital revolution, to be screened on OCS City on May 16 at 11pm. ... Read more

14 May 2016 | Danièlle Parra, Télécâble Sat Hebdo (Fr)

A question arises for the star of "The Matrix": what is the future of the seventh art within the digital revolution? His answer: a documentary, "Side by Side" for OCS City, in which he interviews the greatest directors. ... Read more
28 May 2016 | Original: January 2015 | Hendrik Birke, Bond Magazine (EU)

Keanu Reeves is one of the most successful actors in Hollywood. His career includes action-blockbusters like "Speed" [1994] and the "Matrix"-Trilogy [1999-2003], but also comedies like Bill & Ted's Excellent Adventure [1989] and independent film hits like My Own Private Idaho [1991]. ... Read more
28 April 2016 | Kavita Daswani, Hashtag Legend (US)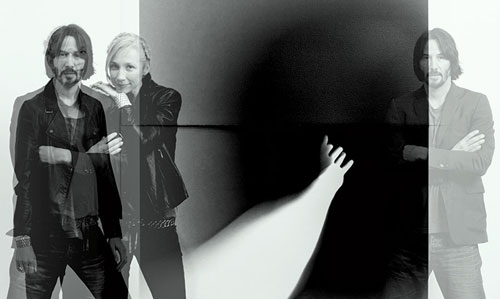 A sudden rainstorm has cleared by the time Keanu Reeves and Alexandra Grant breeze into the Acme gallery in Los Angeles. ... Read more
29 April 2016 | Anna Klassen, Bustle (US)

He's a well-known action star, he's a man who seemingly doesn't age, and now, his name inspired a movie about a kitten. ... Read more

28 April 2016 | Dave McNary, Variety (US)

Cats were the dominant theme at Wednesday's Los Angeles premiere for New Line's comedy "Keanu" at the Cinerama Dome. ... Read more

28 April 2016 | Carly Mallenbaum, USA Today (US)

If Keanu Reeves is interested in voicing the cat character named Keanu in your movie, you let him. ... Read more

25 April 2016 | Amy Kaufman, Los Angeles Times (US)

At first, he said no: No, Keanu Reeves did not want to partake in a movie about an adorable cat with his name. Or at least that's what Reeves' representatives told the filmmakers behind "Keanu" ... Read more

25 April 2016 | Bill Zwecker, Chicago Sun-Times (US)

It was unclear exactly how many cats were running around free at the TreeHouse shelter on North Ashland Avenue the other day, but as far as Keegan-Michael Key and Jordan Peele were concerned it was exactly the right number. ... Read more
20 April 2016 | Chris Nelson, Maxim (US)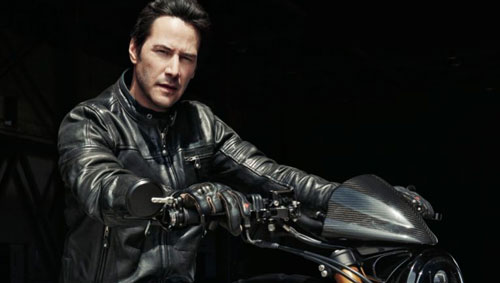 With Arch Motorcycle Company, Reeves and bike builder Gard Hollinger are turning a passion project into a thriving business. ... Read more
Go to the archives for older articles and here for previous site-related news.