Reminder
Keanu Reeves is not on social media and does not contact fans asking for money. Scam websites claiming to be associated with Keanu have been asking for donations to charity on his behalf, or offering paid memberships with benefits like joining him on a holiday. Please be discerning, and help inform anyone who may be particularly vulnerable to such scams. Stay safe out there.
Keanu Articles Archive: Chapter Six
[STICKIED] 14 May 2023 | Whoa is (Not) Me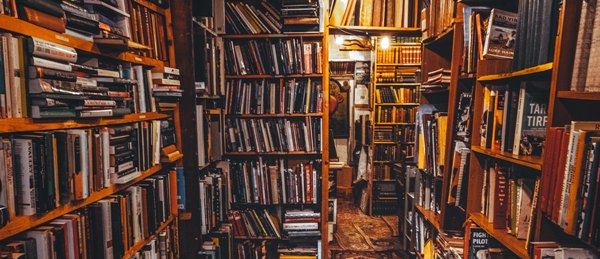 Hi everyone, after 15 years of operation, we have decided to close the articles archive and make it members-only. This archive began as a small group of fans locating and sharing articles among themselves, but as the site has grown and become much more public, there are increasing copyright concerns around reposting material from other sources.
The existing archive will remain available in full to anyone with an account – membership is free – but we ask that you refrain from publicly reposting content elsewhere. We will continue to update this site with links to articles on Keanu, but they will not be included in the archive itself. Thank you all for your continued support over all these years!
(If you encounter any technical bugs due to the coding changes, drop me an email at admin(at)whoaisnotme.net.)
26 May 2023 | Jason Lipshutz | Billboard
Keanu Reeves dismisses the idea that playing bass in his long-defunct rock trio, Dogstar, was a passion project that he hoped to make time for in between a prolific Hollywood career. "It's not 'make time for it,'" he tells Billboard, his hair shagging into his eyes, during a Zoom call earlier this week. "It's something that's part of my life."... Read more
25 May 2023 | Carly Breit | People
Reeves tells PEOPLE it was an easy yes. "It was cool [to get] a chance to work with Sofia Coppola and to work with [her brother] Roman Coppola on a kind of short commercial and then a docu-series. It was a really special opportunity."... Read more
24 May 2023 | Jessica Mason | The Drinks Business
Hollywood icons Keanu Reeves and Sofia Coppola have teamed up with the House of Suntory for the company's 100th whisky-making anniversary.... Read more
24 May 2023 | Team Elle | Elle
The new advert acts as a love letter to 'Suntory Time' - a phrase which Coppola made popular in her hit film Lost In Translation. The docu-series, which follows later this year, and is directed by Sofia's brother Roman Coppola, sees the director and Speed actor take a trip to Japan.... Read more
14 Apr 2023 | Eric Eisenberg | Cinema Blend
In the nearly 20 years since it was first released, Francis Lawrence's Constantine has garnered a lot of appreciation from fans – but a minor sticking point in judgement has long existed regarding the casting of Keanu Reeves in the titular role.... Read more
28 Mar 2023 | Julie Jordan | People
Keanu Reeves will always be appreciative of a little happiness.... Read more
20 Mar 2023 | Carson Blackwelder | ABCNews.com
For an actor like Reeves, that's quite the statement considering he's one of America's most beloved action stars and has appeared in films like "Point Break," "Speed" and, of course, "The Matrix."... Read more
16 Mar 2023 | Nicki Gostin | Page Six
Although Keanu Reeves knows he's the internet's boyfriend, he wants everyone to understand he has his flaws just like the rest of us mere mortals.... Read more
16 Mar 2023 | Mary Park | People
The actor told PEOPLE during the New York City premiere of John Wick: Chapter 4 that he hopes his fans "enjoy what I do".... Read more
15 Mar 2023 | Ky Henderson | Mensjournal
He battles evildoers in 'John Wick 4,' manufactures two-wheel pieces of art, and is worshiped by the internet, but Keanu Reeves swears he's just a normal guy. And he's got the scars to prove it.... Read more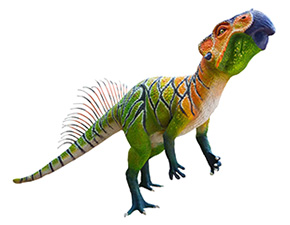 It's been 8 years since the last dinosaur, so let's make up for it with a really cool one! This is the psittacosaurus. (It is not to be confused with a pistachiosaurus, which is a dinosaur made up of pistachio nuts.) The psittacosaurus was a Early Cretaceous herbivorous dinosaur originating in Asia. It had a beak, and quills on its tail, and possibly looked like a giant parrot with legs. It was roughly 2m in length.
There are 12 known species of psittacosaurus, the highest for any non-avian dinosaur so far. Hundreds of fossils have been discovered across China, Russia, Mongolia and Thailand – many of them complete skeletons from all stages of life.
Psittacosaurus had a small but advanced brain. It is estimated to have had a high EQ, suggesting nest-building and parental care behaviours and possibly good companionship for any lost time travellers. (Notably, however, the T-rex also had a high EQ, and that did not stop it from happily eating people in the scientific documentary that is Jurassic Park. Do always take caution when going on excellent adventures through time.)
---
Site Stats
Articles: 3432
Comments: 2937
Forum Posts: 24566
Reviews: 79
Scripts: 36