2017-09-17: John Wick 3 set for May 2019 release.


18 September 2017 | Scott Mendelson, Forbes (US)

John Wick is now the rarest of things, an explicitly star-driven franchise. Mr. Reeves is arguably the most successful movie star of the modern age in terms of creating wholly original and sequel-friendly franchises. ... Read more

21 September 2017 | Original: 18 February 2017 | Felix Zwinschner, Die Welt (Ge)

Keanu Reeves has had a successful run in show business for over three decades. But the actor does not believe in his own success. ... Read more
13 September 2017 | Original: 20 May 2017 | Michele Manelis, News.com.au (Aus)

Nobody expected much of Keanu Reeves' action thriller John Wick when it was released in 2014, just as well because the movie superstar doesn't get carried away with success. ... Read more

13 September 2017 | 16 March 2017 | Armando Gallo, Grazia (It)

In life, he's lost the people dearest to him. In cinemas, he's back, after a long hiatus, to play a lone avenger. Keanu Reeves is the Hollywood actor who - most of all - has proven that he can rise again. ... Read more

13 September 2017 | Original: March 2017 | Barbaros Tapan, Skylife (Turkey)

Excitedly awaited by action movie fans, John Wick: Chapter 2 has just been released. ... Read more

13 September 2017 | Original: 7 March 2017 | Matt Prigge, Metro (US)

Keanu Reeves is 52 years old. You wouldn't know that watching "John Wick: Chapter 2." In the sequel to the 2014 hit, his character — the world's best and most feared assassin — is blackmailed into taking a job that backfires badly. ... Read more

13 September 2017 | Original: 6 February 2017 | Janet Nepales, Manila Bulletin (Ph)

Three years since the original "John Wick" film was shown, we talked to the stars of the action thriller "John Wick: Chapter 2." ... Read more
2 September 2017
Here's to many more years and characters named John, and may your chocolate milk always be cold.
1 August 2017 | Michael Starr, Los Angeles Times (US)

Peter Stormare says there's a reason he chose "Swedish Dicks" as the nod-and-a-wink title of his new Pop comedy series — but it's not exactly what you think. ... Read more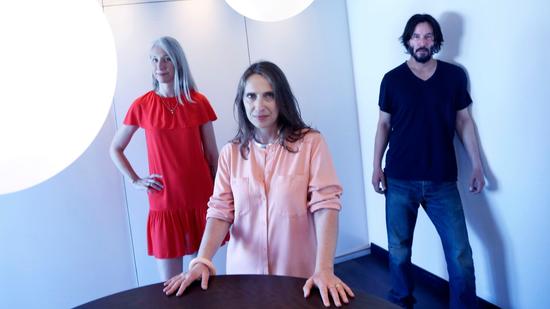 19 July 2017 | Agatha French, Los Angeles Times (US)
What are books to you?" read a slide projected at the launch for X Artists' Books as three of its founders — Alexandra Grant, Jessica Fleischmann and, yes, that Keanu Reeves — took the stage at NeueHouse Hollywood last week to discuss their new independent press. ... Read more
10 July 2017 | Paulette Cohn, Parade (US)

Marti Noxon, who has personal experience with the disease, decided the time was right to take another look at ED in movie form. ... Read more

7 July 2017 | Rob Lowman, Los Angeles Daily News (US)

Both Noxon and Collins have suffered from EDs. The "To the Bone" character is loosely based on Noxon's own struggles with the diseases some 30 years ago. ... Read more
6 July 2017 | Oona McGee, RocketNews24 (Jp)

Our Japanese reporter refrained from saying "excellent" when he met the Hollywood star, but what he said instead was equally embarrassing. ... Read more
Original: 16 February 2017 | Mtime (Ch)

Keanu Reeves became everyone's favourite Hollywood action hero when he played a police officer in Speed, and then the Matrix sci-fi action trilogy successfully cemented his legacy as an actor in the annals of Hollywood. We take you through a journey to understand the real Keanu Reeves. ... Read more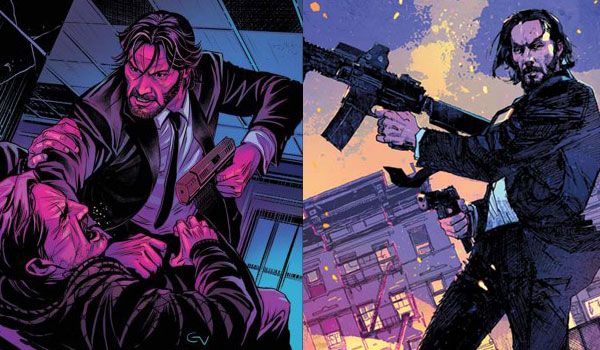 20 June 2017 | Graeme McMillan, The Hollywood Reporter (US)
Greg Pak, the man behind the fan favorite 'Planet Hulk' storyline, is writing the new series. ... Read more
14 June 2017 | Ben Travers, IndieWire (US)

Chad Stahelski hopes to direct part of "The Continental," the "John Wick" prequel series focused on the "magical, mythical" world of the assassins' hotel. ... Read more

12 June 2017 | Jack Shepherd, The Independent (UK)

The former stuntman spoke about the series' expanded future and concluding John Wick's story ... Read more

February 2017 | Tom Guise, The Red Bulletin (UK)

The latest instalment of the series is a homage to Enter The Dragon, a prequel to Highlander, a remake of The Crow, and the renaissance of Keanu Reeves ... Read more
17 February 2017 | Angelica Jade Bastién, Vulture (US)

Hollywood action stars are often tied to a sense of time and place. That [Reeves has] endured over the years in ways many of his 1990s contemporaries haven't is a testament to his unique skills as an action star. ... Read more

13 June 2017 | Joshua Gillin, PolitiFact (US)

A lengthy quote attributed to Keanu Reeves doesn't appear to have come from the actor at all, but rather a fan page for him on Facebook. ... Read more
23 May 2017 | April Wolfe, LA Weekly (US)

When director Ana Lily Amirpour showed up to Jim Carrey's art studio, she wore a pillowcase over her head, featuring two cut-out eyeholes and a Sharpie frownie face. ... Read more
24 May 2017 | Matt Goldberg, Collider (US)

John Wick: Chapter 2 ends with a massive cliffhanger, and fans would be furious if the story didn't continue. ... Read more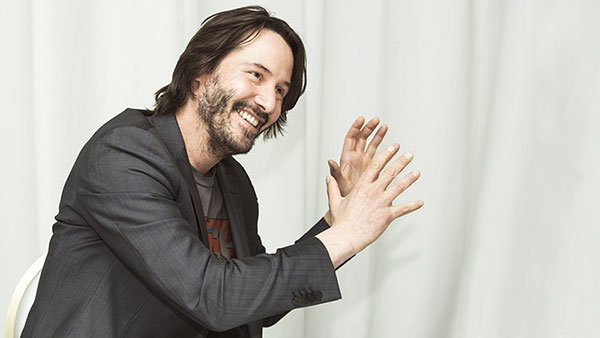 19 May 2017 | Originally published: 18 March 2017 | Elena Palmer, Izvestia (Ru)
Keanu talks about shooting a film in Russia, his family problems and the composition of Japanese haiku ... Read more
17 May 2017 | Originally published: May 2016 | Marilyne Letertre, Madame Figaro (Fr)
Keanu answers short questions on the things that influenced his life.
... Read more
February 2017 | Ingrid Randoja, Cineplex (US)

Violent, stressful and cathartic, the first film about former hitman John WIck was a surprise hit and, just as importantly, a lot of fun for star Keanu Reeves to make. So Wick, and Reeves, are back for John Wick: Chapter 2 ... Read more
25 March 2017 | Originally posted: July 1999 | Empire (US)
Back in 1999, Empire magazine interviewed Keanu and Laurence Fishburne right after The Matrix burst onto screens and ensured that cinema (and many of our lives) would never be the same again. Enjoy. ... Read more
17 March 2017 | Christopher Rosen, Entertainment Weekly (US)

Days after it was reported Warner Bros. might have plans to bring The Matrix franchise back to theaters, the potential new film's screenwriter, Zac Penn, has offered some thoughts on the project. ... Read more
24 February 2017 | Yo Zushi, New Statesman (UK)

The Hollywood star has embraced a life without pretensions. ... Read more
21 February 2017 | John Nugent, Empire (US)

John Wick: Chapter 2 blasted its way into cinemas last week – and with it came an expanded mythology, new characters, and a couple of hundred freshly-killed corpses, courtesy of Mr Wick. ... Read more

20 February 2017 | John Nugent, Empire (US)

John Wick Chapter 2 exploded into cinemas across the world last week, leaving in its wake bullet shells, rave reviews, and a modest box-office success – and rumblings of a potential Chapter 3. ... Read more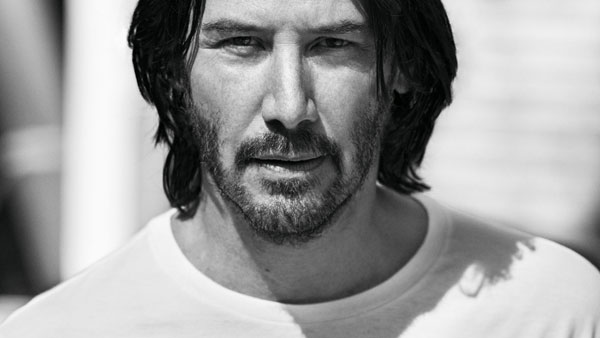 10 February 2017 | Johnny Davis, Esquire (UK)
Bill & Ted. Point Break. Speed. The Matrix. John Wick. For 25 years, Keanu Reeves has been one of the movie industry's most bankable stars. And he stays on top without ever losing his outsider cool ... Read more
18 February 2017 | Gig Patta, Latino Review Media (US)

LRM had a sit-down interview with actor Keanu Reeves late last month to discuss the action, weapons training and working with his co-stars for the film. ... Read more

18 February 2017 | Catherine Valdez, uInterview (US)

For Chad Stahelski, director of John Wick: Chapter 2, helming a sequel to the original John Wick film was all about evolving the characters and the franchise. ... Read more

17 February 2017 | Paul Whittington, Belfast Telegraph (UK)

Keanu Reeves talks to Paul Whittington about 'gun-fu' his varied career and proposing to Dianne Wiest ... Read more
13 February 2017 | Jan Janssen, Square Mile (UK)

Despite being one of Hollywood's biggest stars, Keanu Reeves has never been a fan of the spotlight. Unless, that is, it's aimed on his motorbike ... Read more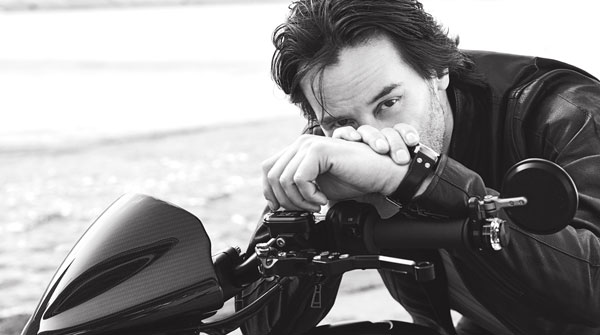 15 February 2017 | David Katz, Men's Fitness (US)


The always-guarded actor talks about his life, his past hits, his latest project ('John Wick: Chapter 2'), and how he's still ready to kick lots of ass. ... Read more
2017-09-17
: John Wick 3 set for May 2019 release.
2017-09-06
(link)
: Keanu will be at New York Comic Con on Thursday, Oct. 5 from 6:30-7:30 p.m. in room 1A06 for the Replicas panel.
2017-08-30
(link)
: Keanu and Winona Ryder are reuniting for the romantic comedy 'Destination Wedding'. "When comedy is seated in character and truth it's both funny and moving, and on that basis Vic's screenplay is one of the best I've read in a long time," said producer Robert Jones. "Winona Ryder and Keanu Reeves are wonderfully skilful actors and their chemistry on-screen truly brings these irascible characters to life."
View more »
---
Site Stats
Articles: 3169
Comments: 2651
Forum Posts: 23347
Reviews: 62
Scripts: 36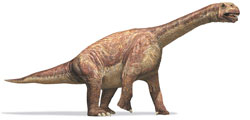 I apologise once again for testing your patience this long, given that the previous dinosaur was posted more than two years ago. People born then are walking and talking by now.