LATEST
2020-08-18 (link): Keanu will be appearing as a speaker at the Adobe MAX 2020 Conference.
25 Aug 2020 | Ben Barna | Interview Magazine

After years of stops and starts, online petitions, and will-they-or-won't-they speculation, Keanu Reeves and Alex Winter have delivered. This weekend,... Read more
16 May 2021 | Jacqueline Maley | The Sydney Morning Herald
There are some provocations with which one cannot put up. When my own newspaper published an article last week, ostensibly marking the 30th anniversary of the seminal 1991 Cali-surf-action... Read more
3 Mar 2021 | Michael Cavna | Washington Post
It was the fall of 2017, and Keanu Reeves had been carrying around a character in his head. The actor so associated with portraying a phalanx of dark-clad fighters kept envisioning a world-weary warrior whose birth predated even human language. Who... Read more
13 Dec 2020 | Lloyd Newkirk | Screen Rant

Cyberpunk 2077 officially dropped on December 10th. The role-playing game, which takes place in the fictional locale of Night City, has for long been highly-anticipated by fans of CD Projekt Red's The... Read more
10 Dec 2020 | Todd Martens | Los Angeles Times

The last time the video game industry gathered for a major event in Los Angeles, at 2019's Electronic Entertainment Expo, fans were eager for glimpses of games that would show how the current generation would come to a close and what was ahead for... Read more
11 Dec 2020 | Julie Miller | Vanity Fair

p>Keanu Reeves has played many characters onscreen—goofball guitarist Ted Logan, computer-hacker Neo, dog-loving assassin John Wick—and your internet boyfriend in real life. But one role Reeves will not play is Man Comfortable Accepting... Read more
25 Nov 2020 | A. O. Scott | The New York Times
We are in a golden age of acting — make that platinum — as we realized when we decided to select our favorite film performers of the past 20 years. There's no formula for choosing the best (just squabbling), and this list is both necessarily subjective... Read more
9 Oct 2020 | Rich Johnston | Bleedingcool.com
Keanu Reeves has been talking at length about his upcoming (now delayed until February) comic book BRZRKR he is writing with Matt Kindt and drawn by Ron Garney, published through Boom Studios but also Kickstarted. Keanu Reeves:... Read more
8 Oct 2020 | Jacqueline Maddison | Beverly Hills Magazine

Brand-new chat with Hollywood star and comeback king Keanu Reeves… Party on, dudes! Keanu Reeves is back as Ted 'Theodore' Logan alongside Alex Winter as Bill S Preston, Esq... Read more
7 Sep 2020 | Mia McNiece | People

When Keanu Reeves and Alex Winter were making the comedy Bill & Ted's Excellent Adventure in 1989, they had no idea that it would become a massive hit, let alone a cultural touchstone for multiple generations. But they did have a... Read more
For more of the latest articles, head over to this page.
Archive reopened
30 July 2019 | Whoa is (Not) Me
Hi everyone, LucaM has stepped up to take over the archive updates, so we're good to go for at least a while more! And while you're reading, this is a reminder that Keanu is not on social media.
You're All Breathtaking
16 June 2019 | Whoa is (Not) Me
So this site has been getting an insane amount of traffic since Keanu broke the internet by existing. I'm sorry there hasn't been an update since March! I want to say hi to everyone who's new here and extend a warm welcome to you all. I ceased updates in February this year, but LucaM has been doing a fantastic job on that impossible task over at Keanu Archive Reloaded.
I'm currently in talks with the webmaster of keanu-reeves.org to port the articles archive over. Updates may continue there, but perhaps the archive – which I inherited from other Keanu fansites – is an artifact of the time when articles were transcripted by fans from magazine scans. Back then, every word that tumbled from the lips of The Anu was a rare and precious thing, needing to be catalogued lest it slip away and be lost forever in the sands of time. Now we have Google, and too many media sites, and anything Keanu says is instantly reposted and turned into relatable memes. It's a new era.
But – especially to all the younger fans out there – I invite you to slow down. There's a beauty in private fandom, discovering Keanu's movies on your own without the incessant chatter of other people's reactions and analyses and reviews and gifs.
The Keanu articles archive goes all the way back to 1986, and there are 11 years' worth of forum posts from fans. There's a movie and character database. There's music from his bands. There are scripts for his movies. There's this dumb video I made 9 years ago.
I hope you'll get happily lost within the archives of Keanu Reeves' life and the worlds of his characters and his films. I hope you'll find small moments of joy digging through all the stories they contain. I hope you'll stumble upon little things that delight you and that possibly no one else has seen in years.
I hope you have a most excellent time.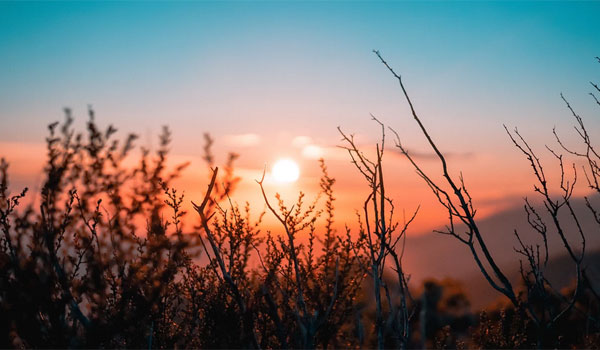 Keanu Articles Archive: Chapter Five
23 February 2019 | Whoa is (Not) Me
"As we watch him rebound from navigating a maze of cubicles with only the voice of a stranger as his guide to joyfully showcasing Yuen Woo-ping's ecstatic fight choreography, we feel not only the wonder of this world the Wachowskis have created, but the joy of witnessing a star go supernova."
Thus ends the article by Angelica Jade Bastien, which will fittingly be the last to be posted to the WINM articles archive. The past ten years maintaining and updating the archive have been an interesting journey; but I no longer have the time and energy to spare, and the time has come for me to let go. Everything that has a beginning has an end.
I am still looking for someone (or a team) to take over the archive and continue it on another site. WINM was the fourth to host it, after the Garden of Keanadu, Reeves Drive and Club Keanu. I don't want its story to end here. But I also realise that the internet and fandom has changed a lot since 2008, and with the shift to social media platforms, fans no longer visit fansites like they used to. (Maybe we'll dodge bite the bullet and set up a Facebook page...)
In the meantime, LucaM will be continuing article updates over at the Dreamwidth blog Keanu Archive Reloaded. If you would like to join in posting articles there, or if you're a web developer who would like to take over curating the full archive (in static html files with an external CSS stylesheet, and article information in a MySQL database parsed with PHP) on another site, leave a comment or drop me a note at admin (at) whoaisnotme.net!
WINM itself will still be around at least until the end of 2020, if not beyond. But the archive will be frozen from now, although I might do regular link roundups to the Dreamwidth archive. For this site, one hope is to expand on its original fandom content, but I guess we'll just see where things go from here.
Thank you for all your support over these years. It's been an excellent adventure.
8 February 2019 | Angelica Jade Bastien, Vulture (US)

Keanu Reeves created a form of action stardom that no other actor has quite achieved before or since — one predicated less on testing the limits of his body than on highlighting its beauty. ... Read more
9 Feb 2019 | Original: 13 March 2017 | Chris Hardwick, Nerdist (US)

Keanu returns to the Nerdist podcast to talk about John Wick 2, paparazzi, motorcycles, his past roles, doing stunts, whether Neo or Constantine would win in a fight, virtual reality, immortality, happiness, and how "Army of Johns" would be a great band name for all his characters named John. ... Read more
8 Feb 2019 | Original: 23 October 2014 | Dennis Ryan, AskMen.com (UK)

Asking the important questions... Read more

WINM Hosting Fees

1 November 2018

Hi everyone! Hosting fees for this site are due on 1 December, and come to about USD$130 for the next two years. I've been running WINM for ten years as of 2018, and the costs do add up.

So if you've enjoyed this site and would like to contribute to its upkeep, send in a donation via PayPal to admin(at)whoaisnotme(.)net. Any amount will be really appreciated, but please don't give if you're short on money, or know people who may need it more than I do (in which case, do donate to them!) Thank you so much to all of you who have helped out so far!

13 October 2018

Hi all, this is to alert everyone to a new wave of scammers on Instagram pretending to be Keanu Reeves. Their current mode of operation is to build up a friendship or romance with unsuspecting users, slowly gaining their trust before suddenly pretending to be in urgent need of money and asking for financial help.

Keanu is not on Instagram or any other social media. He has said so repeatedly. Please take care of yourselves out there. and inform any friends or family who might be particularly vulnerable to online scammers.

I've started a thread here with more information and instructions on how to report fake accounts. Thanks, everyone.

Visit the archive to view older articles, or here for past website updates.

2020-08-18 (link)

: Keanu will be appearing as a speaker at the Adobe MAX 2020 Conference.

2019-09-26

: Reminder:

Keanu is not on any social media

. Any account claiming to be his is a scam and should be reported to those platforms. He is not on Facebook, Twitter, Instagram or Google Hangouts.

NOTE: Please do not report them to me. I cannot do any more than you can.2019-02-04 (link)

: Alexandra Grant and Keanu Reeves will be holding a conversation and book signing in Los Angeles on 21 Feb from 4-6PM. Go to link for details!

View more »

---

Site Stats

Articles: 3367
Comments: 2875
Forum Posts: 24405
Reviews: 73
Scripts: 36

I apologise once again for testing your patience this long, given that the previous dinosaur was posted more than two years ago. People born then are walking and talking by now.

So here's the Camarasaurus! It had a really thick neck, according to this photo, although that photo looks kind of fake and probably isn't real. The Camarasaurus was the most common sauropod in North America. It was also among the most well-preserved, which makes it kind of weird that it's not as famous as, say, the Brachiosaurus.

In fact, as mentioned in a previous dinosaur entry, perhaps what it's most famous for is for creating the illusion that Brontosauruses exist. The first 'Brontosaurus' discovered was actually an Apatosaurus skeleton wrongly mounted with a Camarasaurus' skull. It's pretty common for paleontologists to reconstruct a specific kind of dinosaur using bones from multiple dinosaurs of that species, since fully intact skeletons are rare and hard to find, and so sometimes bones from the wrong species end up in the mix.

Of course, all this is a lot less creepy when you're dealing with dinosaur skeletons. But who knows... a few hundred million years from now, paleontologists might dig up a whole bunch of human bones and try piecing them together into a skeleton, and the end result might include your rib bone, one of Keanu's vertebrae, and a tiny piece of his fossilized spleen.