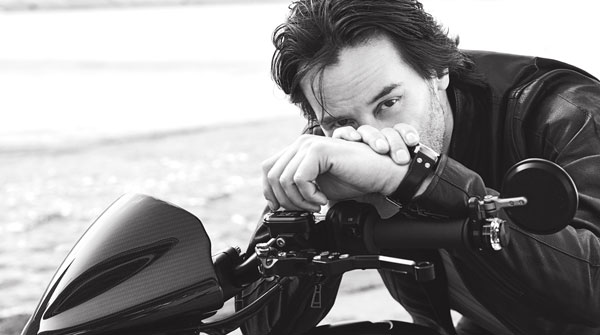 15 February 2017 | David Katz, Men's Fitness (US)


The always-guarded actor talks about his life, his past hits, his latest project ('John Wick: Chapter 2'), and how he's still ready to kick lots of ass. ... Read more
13 February 2017 | NZCity (New Zealand)

The 52-year-old actor has been an avid fan of motorcycles since he was 22 ... Read more
12 February 2017 | Ruben V. Nepales, Inquirer.net (Philippines)

Over the years that we've interviewed Keanu Reeves, he has transformed from being shy, reticent and serious to a more open, convivial interviewee. ... Read more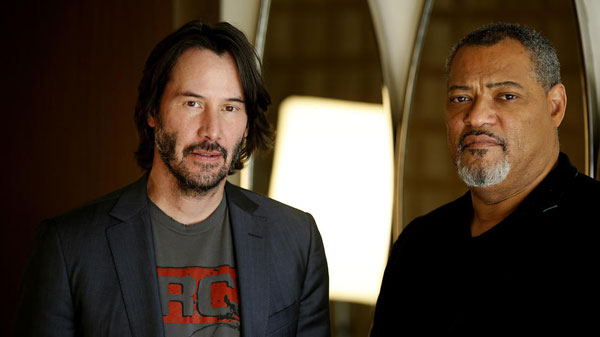 10 February 2017 | Josh Rottenberg, Los Angeles Times (US)


The first time Laurence Fishburne watched the gonzo, mayhem-filled 2014 cult action film "John Wick," he immediately knew he wanted be involved in any potential sequel ... Read more
10 February 2017 | Zach Seemayer, KARE11.com (US)

>The casting of Reeves' Matrix co-star was great news for action fans across the world, who are excited to see the pair reunite on the big screen ... Read more
10 February 2017 | Winnipeg Free Press (Ca)

Keanu Reeves says finding his perfect home was a "wonderful experience". ... Read more
10 February 2017 | Noah Johnson, GQ (US)


As John Wick 2 hits theaters, it's time to reconsider the actor's legacy. ... Read more
9 February 2017 | Bill Goodykoontz, Arizona Central (US)

Keanu Reeves talks about his latest film, 'John Wick: Chapter 2' ... and about shoes. ... Read more
9 February 2017 | David Ehrlich, IndieWire (US)

Once upon a time, Chad Stahelski was Keanu Reeves' stunt double. Now, he's directing him in one of the best action sequels ever made. ... Read more
9 February 2017 | Sandy Cohen, Star Tribune (US)

To play a character rumored to have once killed three men in a bar with a pencil, Keanu Reeves went through three months of "John Wick boot camp": intensive training in martial arts, gun work, fight choreography and stunt driving. ... Read more
8 February 2017 | Marc Malkin, E! Online (US)

If ya gonna get elbowed in the face by someone while shooting an action flick, Keanu Reeves is a pretty good bragging chip, don't ya think? ... Read more
3 February 2017 | Federico Ferrero, Giovanna Grassi (It)

"Why wonder about my participation in Sanremo? I have a history as a bass player and I love any kind of music." ... Read more

29 January 2017 | Federico Ferrero, Auto Appasionati (It)

We offer an exclusive interview with Keanu Reeves at the Michelin Pilot Experience in Palm Springs, California. Here's what the famous actor from the Matrix trilogy and many other films told us about his passion for engines, especially for his Arch Motorcycle. ... Read more
8 February 2017
Scenes from Keanu's movies in chronological order from 1985-2017. This video is the best thing I've seen all year.

7 February 2017 | Cathryne Keller, Women's Health (US)

Your '90s crush confesses his biggest insecurity, his guilty pleasures, and other sexy secrets ... Read more
4 February 2017 | Will Lerner, Yahoo! (US)

Keanu Reeves wanted to make Passengers for "years and years and years," he told Yahoo Movies while doing press for his anticipated film, John Wick: Chapter 2. ... Read more
2 February 2017 | Sam Lansky, TIME (US)

"I'm not an anarchist," Keanu Reeves says. "But as a kid, I always asked, 'How come?' So this is my childhood tradition. Stories about fighting against unreasonable authority and systems resonate with me." ... Read more
1 February 2017 | Dave McNary, Variety (US)

Keanu Reeves will star in the romantic thriller "Siberia" from director Matthew Ross. ... Read more
February 2017 | Jordan Farley, Total Film (UK)
They stole his car, they killed his dog, but now cinema's deadliest assassin is fighting for something even more important: his life. ... Read more
2017-02-17
(link)
: (Podcast) On Keanu's career and what makes John Wick so popular
2017-02-13
(link)
: JW2 will be Keanu's most lucrative film since The Matrix franchise. Infographics & analysis of Keanu's movies' past reviews & box office takings.
2017-02-13
(link)
: (Video) Keanu would be up for more Matrix films: "I don't know about the Wachowskis. They would probably do something really original. I'd certainly like to see what would happen and more exploration of that world. ... Not a remake. But you could actually. I think what's cool... When a story gets embraced, then if it has a tradition, and it becomes to have a lineage. I think it's cool that when another time takes that story and makes it their own so I wouldn't categorically say that would be bad."
View more »
---
Site Stats
Articles: 3142
Comments: 2497
Forum Posts: 22862
Reviews: 51
Scripts: 36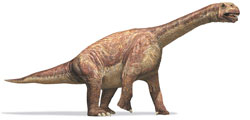 I apologise once again for testing your patience this long, given that the previous dinosaur was posted more than two years ago. People born then are walking and talking by now.